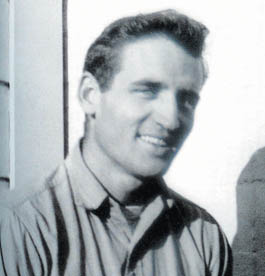 Neal Cassady
was born in 1926 in Salt Lake City. He was a con man, in and out of jail, and finally moved to New York City, where he met Jack Kerouac and Allen Ginsberg.
The Beats idolized Cassady. He embodied everything they embraced in theory — he was a self-made man, he had been educated on the streets by bums and crooks, he was smart and free and charming.
Neal Cassady appears in The Electric Kool-Aid Acid Test by Tom Wolfe. In "Howl," Allen Ginsberg refers to him as "N.C., secret hero of these poems." But Neal Cassady is most famous as the inspiration for Dean Moriarty, the hero of Jack Kerouac's On the Road (1957).