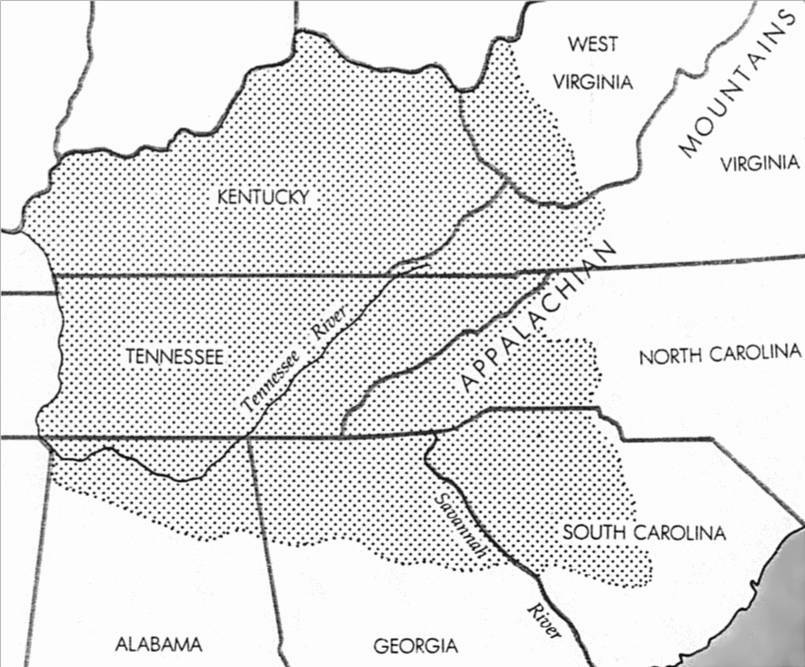 The Cherokee Nation (ᏣᎳᎩᎯ ᎠᏰᎵ or Tsalagihi Ayeli) is the largest of three Cherokee federally recognized tribes in the United States. It was established in the 20th century and includes Cherokee people descended from Cherokees who relocated of their volition from the Southeast to Indian Territory and surrounding states, known as Old Settlers, and Cherokees who were forced to relocate on the Trail of Tears. The tribe also includes Cherokee Freedman and descendants of the Natchez Nation. Over 270,000 people are enrolled in the Cherokee Nation, with 110,000 living within the state of Oklahoma.[1] According to BIA head Larry Echohawk the Cherokee Nation is not the historical Cherokee tribe but instead a "successor in interest." [2]
Headquartered in Tahlequah, Oklahoma, 35°51′8.00″N 94°59′26.80″W / 35.8522222°N 94.9907778°W / 35.8522222; -94.9907778Coordinates: 35°51′8.00″N 94°59′26.80″W / 35.8522222°N 94.9907778°W / 35.8522222; -94.9907778 the Cherokee Nation has a tribal jurisdictional area spanning 14 counties in the northeastern corner of Oklahoma. These are Adair, Cherokee, Craig, Delaware, Mayes, McIntosh, Muskogee, Nowata, Ottawa, Rogers, Sequoyah, Tulsa, Wagoner, and Washington Counties.[1]
The tribe has a democratically elected government, led by a Principal Chief, Deputy Chief, and Tribal Council. Cherokee Nation has two tribal courts, the District Court and the Judicial Appeals Tribunal (JAT). The Cherokee Nation Marshall Service polices the tribe. A wide range of tribal businesses are operated by Cherokee Nation Entertainment (CNE), based in Catoosa, Oklahoma[3] and Cherokee Nation Industries (CNI), based in Stilwell, Oklahoma.[4] The tribal newspaper is the Cherokee Phoenix. The Cherokee Nation operates Sequoyah High School and W. W. Hastings Hospital, both based in Tahlequah.
During 1898-1906, beginning with the Curtis Act of 1898, the US federal government all but dissolved the former Cherokee Nation's governmental and civic institutions, to make way for the incorporation of Indian Territory into the new state of Oklahoma. From 1906 to 1938, structure and function of the tribal government were not clearly defined.
After the dissolution of the tribal government of the Cherokee Nation in 1906, followed by the end of its reservation, the Federal government appointed chiefs to the Cherokee Nation, often just long enough to sign a treaty. In reaction to this, the Cherokee Nation recognized that it needed leadership and a general convention was convened on August 8, 1938 in Fairfield, Oklahoma to elect a Chief. They choose J. B. Milam as principal chief.[6] As a goodwill gesture, President Franklin Delano Roosevelt confirmed the election in 1941.
W. W. Keeler was appointed chief in 1949. Because the federal government had adopted a self-determination policy through a Congressional Act signed by President Richard Nixon, the Cherokee Nation was able to rebuild its government, and W. W. Keeler was elected chief by the people. Keeler, who was also the President of Phillips Petroleum, was succeeded by Ross Swimmer, and then Wilma Mankiller.
In 1975-76 the tribe wrote a constitution as the Cherokee Nation of Oklahoma,[7][8] (CNO) and received federal recognition. In the past the tribe has conducted litigation using this the name Cherokee Nation of Oklahoma.[9][10]
In recent times, the modern Cherokee Nation has experienced an almost unprecedented expansion in economic growth and prosperity for its citizens. The Cherokee Nation, under the leadership of Principal Chief Chad Smith and Deputy Chief Joe Grayson, has significant business, corporate, real estate, and agricultural interests, including numerous highly profitable casino operations. The Cherokee Nation controls Cherokee Nation Enterprises, (Recent name change to Cherokee Nation Entertainment) Cherokee Nation Industries, and Cherokee Nation Businesses. CNI is a very large defense contractor that creates thousands of jobs in eastern Oklahoma for Cherokee citizens.
The Cherokee Nation has constructed health clinics throughout Oklahoma, contributed to community development programs, built roads and bridges, constructed learning facilities and universities for its citizens, instilled the practice of Gadugi and self-reliance in its citizens, revitalized language immersion programs for its children and youth, and is a powerful and positive economic and political force in Eastern Oklahoma. Recently, the tribe has assumed control of W. W. Hastings Hospital in Tahlequah, previously operated by Indian Health Service.[11]
The Cherokee Nation hosts the Cherokee National Holiday on Labor Day weekend each year, and 80,000 to 90,000 Cherokee Citizens travel to Tahlequah, Oklahoma, for the festivities. It also publishes the Cherokee Phoenix, a tribal newspaper, which has operated continuously since 1828, publishing editions in both English and the Sequoyah Syllabary. The Cherokee Nation council appropriates money for historic foundations concerned with the preservation of Cherokee Culture, including the Cherokee Heritage Center which hosts a reproduction of an ancient Cherokee Village, Adams Rural Village (a turn-of-the-century village), Nofire Farms and the Cherokee Family Research Center (genealogy), which is open to the public.[12] The Cherokee Heritage Center is home to the Cherokee National Museum, which has numerous exhibitions also open to the public. The CHC is the repository for the Cherokee Nation as its National Archives. The CHC operates under the Cherokee National Historical Society, Inc., and is governed by a Board of Trustees with an executive committee.
The Cherokee Nation also supports the Cherokee Nation Film Festivals in Tahlequah, Oklahoma and participates in the Sundance Film Festival in Park City, Utah.
Race and blood quantum are not sole factors in Cherokee Nation tribal citizenship eligibility. To be considered a citizen in the Cherokee Nation, an individual needs a direct Indian ancestor listed on the Dawes Rolls.[15] The tribe currently has members who also have African, Latino, Asian, white and other ancestry. Members of the Natchez Nation joined the Cherokee Nation as well as other southeastern tribes in the 18th century.[16]
Relationship with at-large Cherokees
Two tribal council members represent the at-large citizenry – those that live outside the tribe's 14-county jurisdictional area in northeastern Oklahoma. Eleven satellite communities have been organized by the tribe in areas of high Cherokee Nation populations. These communities are composed of a majority of enrolled Cherokee Nation citizens. These communities are a way for enrolled Cherokee citizens to connect with Cherokee heritage and culture and to be more politically engaged. These communities are located for in California, New Mexico, Texas, Florida, and central Oklahoma.[17]
Tribal relationship with Cherokee heritage groups
Many groups have sought recognition by the federal government as Cherokee tribes, but today there are only three groups recognized by the federal government. Cherokee Nation spokesman Mike Miller has discussed that some groups, which he calls Cherokee Heritage Groups, are encouraged.[18] Others, however, are controversial for their attempts to gain economically through their claims to be Cherokee, a claim which is disputed by the three federally recognized groups, who assert themselves as the only groups having the legal right to present themselves as Cherokee Indian Tribes.[19]
One exception to this may be the Texas Cherokees and Associate Bands (TCAB) who prior to 1975, was considered a part of the Cherokee Nation as reflected in briefs filed before the Indian Claims Commission. In fact at one time W.W. Keeler served not only as Chief of the Cherokee Nation, but at the same time held the position as Chairman of the TCAB Executive Committee. The TCAB was formed as a political organization in 1871 by William Penn Adair and Clement Neely Vann, for descendants of the Texas Cherokees and the Mount Tabor Community in an effort to gain redress from treaty violations stemming from the Treaty of Bowles Village in 1836. Following the adoption of the Cherokee constitution in 1975, TCAB descendants, whose ancestors had remained a part of the physical Mount Tabor Community in Rusk County, Texas, were excluded from citizenship in that their ancestors did not appear on the Final Rolls of the Five Civilized Tribes. However, most if not all, did have an ancestor listed on the Guion Miller or Old Settler rolls. Another problem for the TCAB is that groups of Yowani Choctaws and McIntosh Party Creeks had joined them in the 1850s, changing the make up of the group. Today, most Mount Tabor descendants are in fact members of the Cherokee Nation, but eight hundred or so are stuck in the limbo without official recognition as Cherokees, with many of them still residing in Rusk and Smith counties of east Texas.

New resolution
The Councils of the Cherokee Nation and the Eastern Band of Cherokee Indians at the Joint Council Meeting held in Catoosa, Oklahoma on April 9, 2008 passed a resolution Opposing Fabricated Cherokee "Tribes" and "Indians".[20] It denounced any further state or federal recognition of "Cherokee" tribes or bands, aside from the those already federally recognized, and committed themselves to exposing and assisting state and federal authorities in eradicating any group which attempts or claims to operate as a government of the Cherokee people.
In addition, the resolution asked that no public funding from any federal or state government should be expended on behalf of non-federally recognized 'Cherokee' tribes or bands and that the Nation would call for a full accounting of all federal monies given to state recognized, unrecognized or SOI(c)(3) charitable organizations that claim any Cherokee affiliation.
It called for federal and state governments to stringently apply a federal definition of "Indian" that included only citizens of federally recognized Indian tribes, to prevent non-Indians from selling membership in "Cherokee" tribes for the purpose of exploiting the Indian Arts and Crafts Act of 1990.
In a controversial segment that could affect Cherokee Baptist churches and charitable organizations, the resolution stated that no 501(c)(3) organization, state recognized, or unrecognized groups shall be acknowledged as Cherokee.
Celebrities who claim to be Cherokee, such as those listed in this article, are also targeted by the resolution.
Any individual who is not a member of a federally recognized Cherokee tribe, in academia or otherwise, is hereby discouraged from claiming to speak as a Cherokee, or on behalf of Cherokee citizens, or using claims of Cherokee heritage to advance his or her career or credentials. – Joint Council of the Cherokee Nation and the Eastern Band of the Cherokee Indians.[21]
This declaration was not signed or approved by the United Keetoowah Band. Even still the Cherokee Nation acknowledges the existence of people of Cherokee descent "...in states such as Arkansas, Kansas, Missouri, and Texas," who are Cherokee by blood but not members of the Cherokee Nation. [22]
"There are more than 200 groups that we've been able to recognize that call themselves a Cherokee nation, tribe, or band," said Mike Miller, spokesman for the Cherokee Nation.
"Only three are federally recognized, but the other groups run the gamut of intent. Some are basically heritage groups – people who have family with Cherokee heritage who are interested in the language and culture, and we certainly encourage that," said Miller. "But the problem is when you have groups that call themselves 'nation,' or 'band,' or 'tribe,' because that implies governance."