Nymphs Listening to the Songs of Orpheus
by Charles Francois Jalabert. Jalabert was a French painter (1819-1901) in the academic style.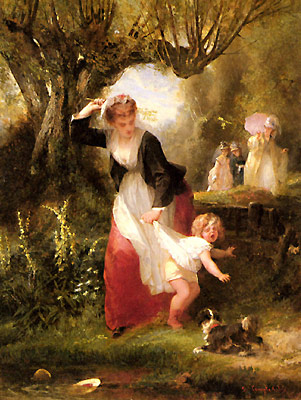 The Spanking
by Francois Claudius Compte-Calix. He was a French painter (1813-1880) who also became a successful engraver. I love how this woman obviously means business and the kid knows it.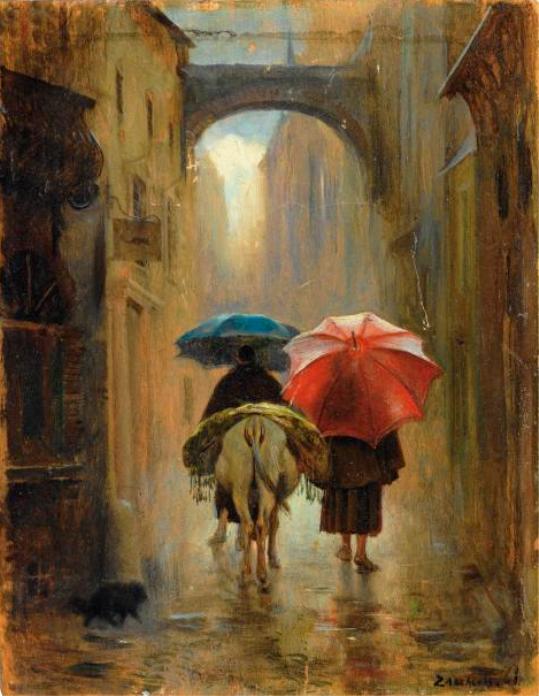 (I don't know the title to this paining, I'm sorry!) by Eduardo Zamacois y Zabala, a Spanish academic painter associated with classicism and anti-clerical art.
Portrait of Aline Masson Leaning on a Sofa
by Raimundo de Madrazo y Garreta, a Spanish realist painter (1841-1920).
(I don't know what this painting is called) by Jean-Leon Gerome, a French painter and sculptor.
Circassian Cavalry Awaiting their Commanding Officer at the Door of a Byzantine Monument; Memory of the Orient by Alberti Pasini, an Italian painter (1826-1899)