Verona, Piazza dell'Erbe

, Richard Parkes Bonington, an English Romantic landscape painter.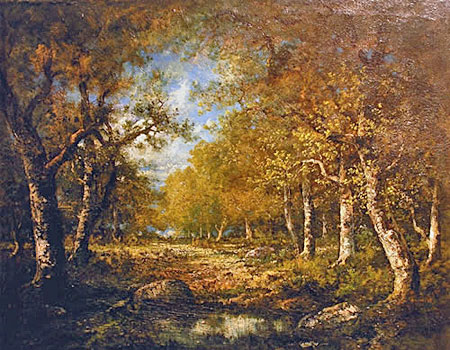 Barbizon Forest
, Narcisse Virgilio Diaz de la Pena, a French painter.
Under the Birches
, Theodore Rousseau, a French Barbizon school painter.
Ewe and Lamb
, Constant Troyon, a French animal painter.
The River
, by Jules Dupre, a chief member of the Barbizon school of French painters.
Interrupted Reading
, Jean-Baptiste-Camille Corot, the leading painter of the French Barbizon School.